Азийн Хөгжлийн банкны тэтгэлэгт хөтөлбөр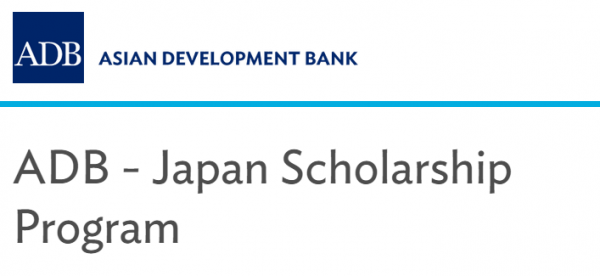 Азийн Хөгжлийн банкны тэтгэлэгт хөтөлбөр нь 1988 оноос Япон улсын Засгийн газрын санхүүжилтээр хэрэгжиж эхэлжээ. Энэхүү тэтгэлгийн гол зорилго нь Азийн хөгжлийн банкны гишүүн хөгжиж буй орнуудыг чадварлаг боловсон хүчнээр хангах зорилготой юм. Тус гишүүн орны залуучууд Австрали, Шинэ Зеланд, Хонг Конг, Япон, Энэтхэг, Сингапур, Тайланд зэрэг орнуудад Эдийн засаг, менежмент, шинжлэх ухаан, технологи болон улс орны хөгжилд хувь нэмрээ оруулах мэргэжлийн чиглэлээр Мастер, Докторын түвшинд суралцах боломжтой. 2001 – 2009 оны хооронд Азийн хөгжлийн банкны гишүүн 35 орноос нийтдээ  1400 гаруй залууст тэтгэлэг олгогджээ.  70 – аас илүү хувь нь хөгжиж буй 10 орны иргэдэд олгосон байна. Эдгээр 10 орны нэгэнд Монгол улс багтаж байгаа юм. Тэтгэлэгт хамрагдсан нийт иргэдийн 94%-нь мастерын зэрэгт, 5%-нь Докторын, 1%-нь сертификат болон дипломтой сургалтанд хамрагдсан байна. Мөн 43%-нь Шинжлэх ухаан & Технологийн чиглэлээр, 36% – Эдийн засгийн чиглэлээр, 21% – нь Бизнес Менежментийн чиглэлээр суралцжээ.
Тэтгэлэгт хамрагдах боломжтой улс орны их сургуулиуд болон мэргэжлийн чиглэл:
AUSTRALIA
The Australian National University –  Crawford School of Economics and GovernmentMaster/Doctorate in International and Development Economics/Public Policy (Development Administration)/ Environmental Management & Development/Infrastructure Management
The University of Melbourne – Masters in Business Administration/Commerce/Commerce (Finance)/  Economics/Engineering/International Business/Public Health/ Agribusiness, Agricultural Sciences, and Forest Science
HONG KONG, CHINA
The University of Hong Kong – Master of Science in Urban Planning/Urban Design
INDIA
Indian Institute of Technology, Delhi – Master of Technology in Science and Technology
JAPAN
Hitotsubashi University – School of International and Public Policy Master in Asian Public Policy Program
International University of Japan – Master in International Development/International Relations/ Business Administration/e-Business Management
Keio University – Graduate School of Science and Technology Master in Nanoscience /Electronics and Photonics / Mechanics and Manufacturing / Computer Science and  Communication Technology/  Environment and Multi-Scale Dynamics/Biomedical Engineering/
Open Systems Management
Graduate School of Economics
Master of Arts in Economics
Graduate School of System Design and Management
Master/Doctorate in Systems Engineering/Systems Design and Management
Kobe University – Graduate School of International Cooperation Studies Master in Economic Development and Policies/International Cooperation Policy Studies/Regional Cooperation Studies
Kyushu University – Graduate School of Bioresource and Bioenvironmental Sciences Master in Bioresources Sciences/Agro-Environmental Sciences/ Agricultural and Resource Economics/Bioscience and Biotechnology
Graduate School of Law – Master in Global Governance and Corporations/Economic and Business Law  in Asia/Innovation and the Law/Fundamental Perspectives on Economic and Business Law
Nagoya University – Graduate School of International Development Master of Arts in International Development/ International Cooperation Studies
National Graduate Institute for Policy Studies – Master in Public Policy/Public Administration
Ritsumeikan Asia Pacific University – Graduate School of Asia Pacific Studies Master of Science in Asia Pacific Studies/International Cooperation Policy; Doctorate in Asia Pacific Studies
Ritsumeikan University – Graduate School of Economics, Master in Economics
Saitama University – Department of Civil & Environmental Engineering Master/Doctorate in Civil and Environmental Engineering
Tokyo Institute of Technology – Department of International Development Engineering Master/Doctorate in International Development Engineering
University of Tokyo – Department of Civil Engineering Master/Doctorate in Civil Engineering and Infrastructure Development
Department of Urban Engineering, Master/Doctorate in Urban Engineering
Institute of Environmental Studies Master/Doctorate in Environment Studies/International Studies; Master in Sustainability Science
Graduate School of Medicine, Master/Doctorate in Public Health (International Health)
Graduate School of Public Policy – Master in Public Policy, International Program
University of Tsukuba – Master of Arts in Economics/International Public Policy
NEW ZEALAND
The University of Auckland – Master in International Business; Master of Commerce (International Business); Master of Arts (Development Studies); Master of Science (Environmental Science); Master/Doctorate in Engineering; Master of Public Health
PAKISTAN
Lahore University of Management Sciences – Master in Business Administration
PHILIPPINES
Asian Institute of Management – Master in Business Management/Management/Development Management/ Entrepreneurship for Social and Development Entrepreneurs
International Rice Research Institute – Master/Doctorate in Rice and Rice-based Farming SystemsDeadline: December / intake June
SINGAPORE
Nanyang Technological University – Graduate School of Business Nanyang Technological University-Waseda Double MBA Program
National University of Singapore – NUS Business School Master in Business Administration
Lee Kuan Yew School of Public Policy
Master in Public Policy
Master in Social Sciences (Economics)
Master of Science in Environmental Management
Master of Social Sciences / Applied Economics
THAILAND
Asian Institute of Technology – Master of Sciences or Engineering in1. Advanced Technologies (Computer Science/Information Management/ Industrial Engineering & Management/ Design Manufacturing Engineering/ Mechatronics/Telecommunications/Microelectronics/Remote Sensing and Geographic Information Systems/Information and Communications Technologies)
Software Engineering
Computer Science
Information Management
Industrial Engineering & Management
Design and Manufacturing Engineering
Remote Sensing and Geographic Information Systems
Industrial and Manufacturing Engineering
Information and Communications Technologies
Microelectronics and Embedded Systems
Construction, Engineering and Infrastructure Management
Geotechnical and Geoenvironmental Engineering
Structural Engineering
Transportation Engineering
Water Engineering and Management
Geosystem Exploration and Petroleum Geoengineering
Offshore Technology and Management
School of Environment, Resources and Development (SERD)
Agricultural Systems & Engineering
Aquaculture & Aquatic Resources Management
Food Engineering & Bioprocess Technology
Pulp and Paper Technology
Gender and Development Studies
Natural Resources Management
Regional & Rural Development Planning
Environmental Engineering & Management
Urban Environmental Management
Agribusiness Management
Energy and Environment
Climate Change for Sustainable Development
Interdisciplinary Courses among Schools
Cleaner Production (SAT,SCE,SERD and SOM)
Integrated Tropical Coastal Zone Management (SERD and SCE)
Integrated Watershed Development and Management (SERD and SCE)
Modeling Tools for Environment and Resources Management (SERD and SCE)
Disaster Preparedness, Mitigation and Management
Environmental Geotechnics and Management
Greater Mekong Subregion Development Study
Energy Business Management
School of Management (SOM)
Management of Technology
International Business
International Public Management
Business Administration
Banking and Finance
Тэтгэлгийн олгогдох хэмжээ
Сургалтын төлбөр, амжиргааны зардал ( байрны зардал, ном сурах бичиг, эрүүл мэндийн даатгал, гэх мэт )
Тавигдах шаардлага
– Мастер эсвэл Докторын чиглэлээр суралцах эрхээ авсан байх
– Бакалаврын зэрэгтэй байх
– Хамгийн багадаа 2 жил буюу түүнээс дээш жилийн ажлын туршлагатай байх / аман болон бичгийн англи хэл дээр судалгаа явуулах чадвартай байх /
– 35 наснаас доош насны иргэн байх
– Эрүүл мэндийн шинжилгээ өгсөн байх
– Хөтөлбөрийг дуусгаад эргээд эх орондоо ирж ажиллах албан газрын тодорхойлолт авсан байх
– Toefl болон Ielts-н оноотой байх
Хэн хамрагдах боломжгүй вэ?
Тухайн өргөдөл гаргагч нь өөр аль нэг гадаадын улсад мэргэжил эзэмшсэн бол.
Тухайн өргөдөл гаргагч нь өөр улсад ажиллаж, амьдарч байвал тэтгэлэгт хөтөлбөрт хамрагдах боломжгүй.
Өргөдөл гаргагч  нь 2 дахь удаагаа мастер болон докторын зэргээр суралцах гэж байгаа бол боломжгүй.
Хэрэв та Азийн Хөгжлийн банкны тэтгэлгээр суралцахыг хүсвэл Eduworld Боловсролын төвөөс бүрдүүлэх бичиг баримтын талаар зөвлөгөө, мэдээлэл авч зааварчилгааны дагуу материалаа бүрдүүлнэ үү. Тэтгэлгийн талаар дэлгэрэнгүй мэдээллийг 77071511, 77008098, 94251188 утсаар лавлана уу.